Paper Minis are Easy-to-Make, Pre-printed Kits &
Digital Projects for Making Doll & Dollhouse Accessories

Close-up


Sample product:




Victorian Bride's Planner Kit


Click Here

for 1:12 scale


Click Here

for 1:6 scale






Close-up
1:24 not shown
complementary project



Close-up


Sample from Contemporary Collection


S

ubscription available in 5 scales


Paper Minis Are...

---


Doll and dollhouse accessories kits available in multiple scales. Paper Minis are available in do-it-yourself (DIY) pre-printed, easy-to-make printie kits (printables). All are high-resolution, printed on high-end papers and are water resistant--good for antiquing!

Some products are sold as printie CDs for digital projects. Good news! Owning a dollhouse is not a requirement to enjoy Paper Minis. A perfect paper craft hobby small enough not to take all your space! Many kits are suitable for scrapbook hobbyists.


Available Sizes or Doll Scales

---


Kits come in:
1:12 scale or 1" dollhouse scale;
1:6 scale or Fashion Doll or Play Scale (Barbie

™

fits in this size);
1:3 scale or Girl Doll Scale (18" American Girl Doll

™

fits in this size);
1:9 scale (Hitty fits in this size); and
1:24 scale and 1:48 scale also known as 1/2 inch and 1/4 inch scale respectively.



Helpful Information

---


Visit the News Page to find the latest in new products and sales.

There is a product Index Page that might be helpful to you.

You do not need to own a PayPal account to order. You may use the PayPal service to use your credit card, just read the prompts when you are ready to complete your order...or you may use my snail mail order form.

Shipping is free if you select the products stated as such. The versions that require shipping charge are clearly marked. Make sure you view the Shipping and Handling statement.

Good news! Join the mailing and receive the free weekly newsletter with access to complimentary projects in many scales. This is a great way to learn the hobby before making an investment.

If you have a question or want to purchase for a group project, you may contact me.
Ann-Vanture@PaperMinis.com .

If you do not believe Paper Minis could be better than your home printing, I will send you a sample via snail mail--if you are contemplating making an order in the near future.

Read testimonials and articles concerning Paper Minis.

The best things in life are small and simple

| | |
| --- | --- |
| Here are downloadable sample project files: | Here are more downloadable sample project files: |
Mission Statement

Paper Minis pre-printed kits and digital projects are designed for easy-assembly targeting any and all ages; require only a few inexpensive tools and adhesives; take up very little space in a tight little household; do not require a dollhouse; are beautiful, made with the highest quality print materials; and are very affordable. You must spend wisely these days, so the complimentary projects exist so you can learn the hobby before making a purchase (however, are not examples of quality pre-printed Paper Minis kits on the finest of papers). Paper Minis are fun to make and admire, a great distraction from our daily stresses, and just right for anyone on a tight budget. The perfect pastime!
~
Ann-Vanture@PaperMinis.com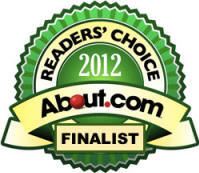 Paper Minis Miniatures
On-Line Since 2002
Front Royal, Virginia
http://www.paperminis.com
email: ann-vanture@paperminis.com

ęCopyright for Paper Minis Miniatures
held by Ann Vanture, 2003-2015
All rights reserved (worldwide rights)



Paper Minis Shopping Cart buttons give




you the following payment options.





You do not need a PayPal account:




Website designed and maintained by Ann Vanture